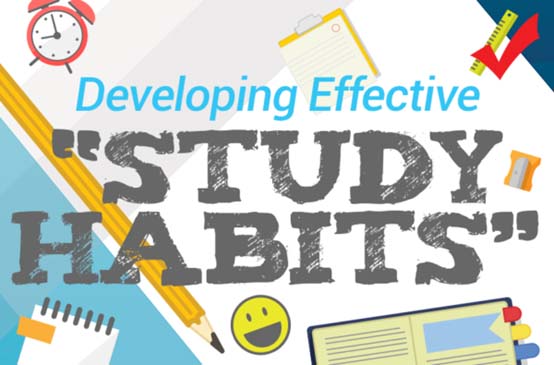 After School a leading Montessori Teacher's training institute taking care of  all its students developing  effective study habits to become successful as a Montessori and Pre Primary Teacher. After School have produced thousands of successful students since past one  decade. All the students enrolled in centers located at Behala Arcadia, Bhawanipur and Netaji Nagar at Kolkata have effectively developed good study habits and become very successful teacher. The curriculum of After School is devised in a scientific way to  bring  out good study habits amongst its students. Will you be like to be part of the success story? Contact After School for free counseling on job prospects as a teacher.
Habits are the things which define a human being; a highly effective person is a person with great habits. Habits are the things which are processed for some time every day; it builds in the future with its power.
Here are some habits that a teacher must possess to be effective in teaching techniques and building a better environment for the children to study well.
The teacher must enjoy the process of teaching to the students no matter what topic it is. Before taking the class of the topic to make the topic interesting teachers must do a small research on the topic as a habit. This will be wow factor amongst children during class hours.
The teacher before teaching should think of bring a difference in the life of his or her students.
Spreading positivity is one of the important aspects of teaching where it shows one is interested in a better teaching environment without any dirt in it.
The teacher must be able to get personal with the student to be able to understand the situation the student is going through. If the teacher understands the student clearly there is a better chance that the student will listen well to the teacher.
The teacher must be open-minded under all conditions, as the students belong, different age groups, and different backgrounds.
Teachers must engage discussions on topic with students to make the .topic exciting. Lively interactions on topics increase the learning potential amongst students.
Some teachers present the topics through case study, storytelling and workshop mode so as the topic never becomes boring. It is important that children maintain and retain high level of interest in the teaching topic of the teachers.
The Montessori style of teaching encourages teachers to make best use of teaching tools, equipments and teaching aids so as children learn through practical methodology. The Montessori teaching pattern focuses on laying strong conceptual foundation amongst young learners.
Join now by clicking here or call us now on +91 9836289033