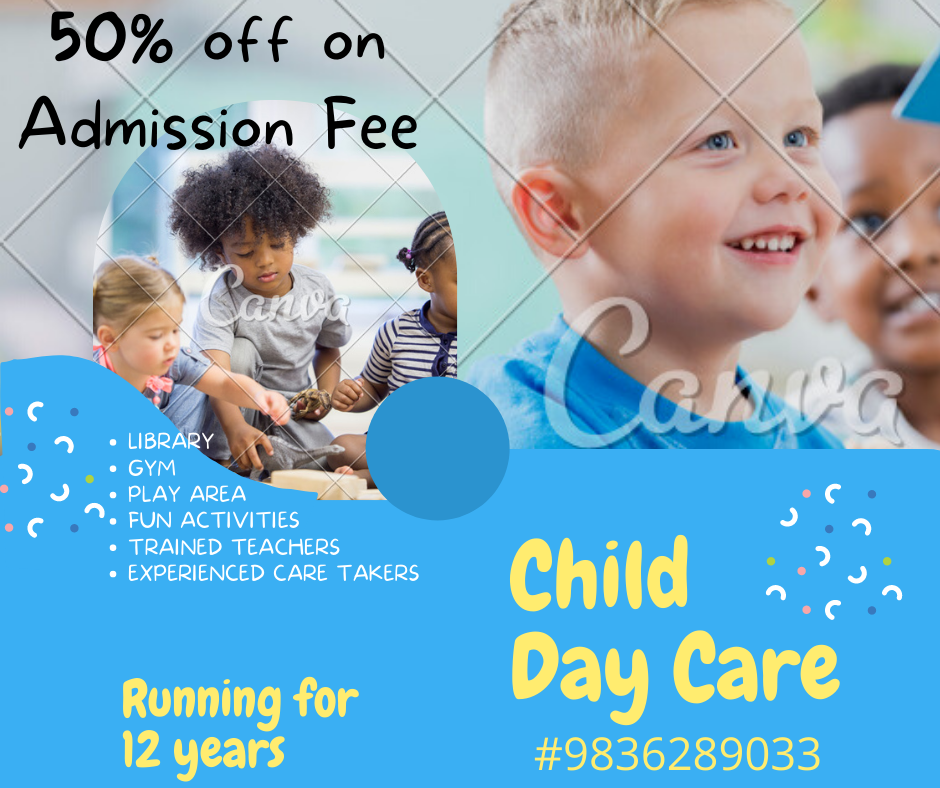 In the day care where children stay together under guided supervision, children hence gets the opportunities to support their growth during early years.
Day care engages children in series of fun learning activities like handicrafts, songs, dance, handwriting , drawing which stimulates creativity and imaginative skills.
Children when they stay together, play and eat in small groups, it helps them develop budding social skills and interactions with each other. Few life skills like emotional intelligence, empathy and compassion gets nurtured during the young age which remain very impactful as child grows up.
After School Day Care pays critical attention to fostering every child's autonomy and independence.
As children play and interact with each other, they learn to talk and express themselves. Day Care lays a good foundation for developing language skills and strengthening communication amongst children.
After School during last 12 years have developed unparallel quality childcare and early education in safe and stimulating environment. After School has state of art infrastructure which strives to support child's growth in early years.
After School has Montessori trained teachers and experienced care takers. It conducts planned activities to keep children engaged and grow. Few activities conducted are like:
Dance
Music
Story time
Children Gym
Children yoga
Art and craft
Handwriting
Spoken English
Abacus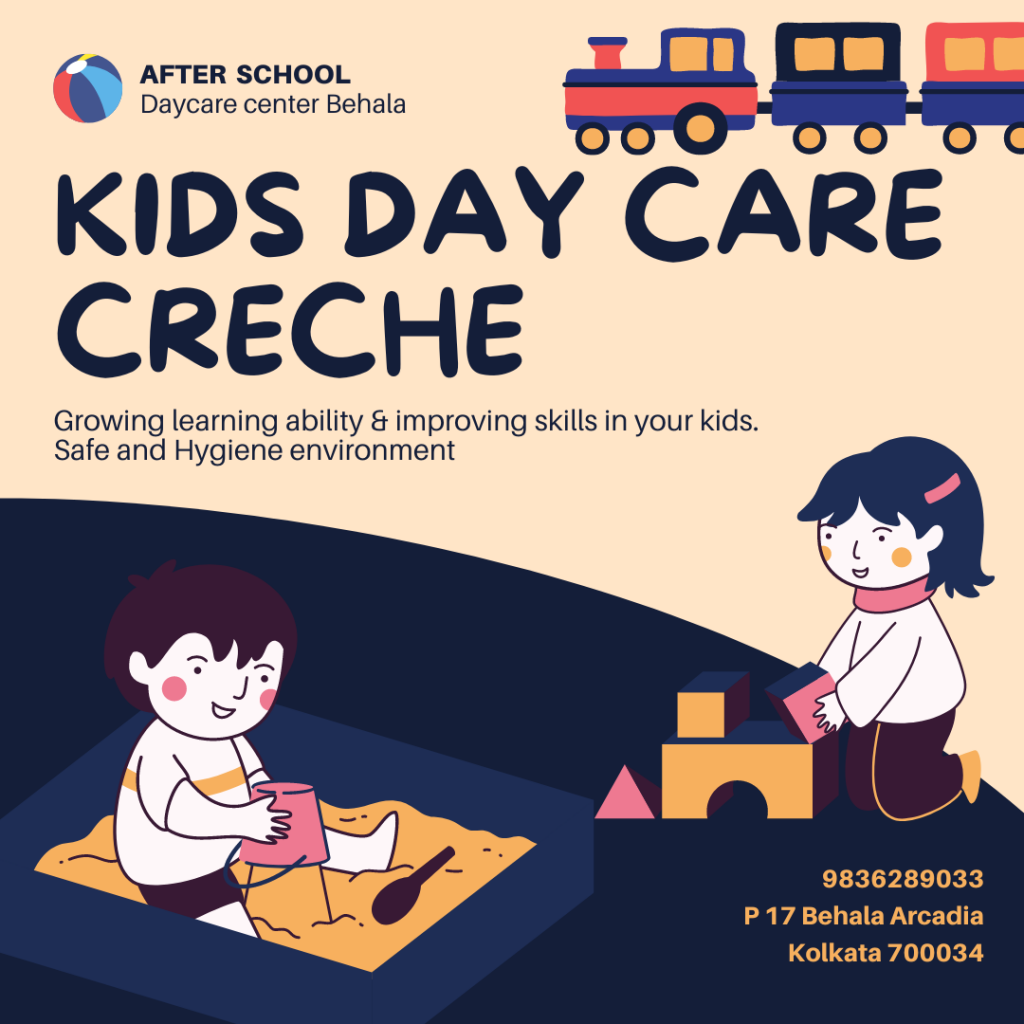 How to select the best day care for your child?
Your child is very dear to you and as a parent it becomes important that you do not compromise on the quality of day care. Do not always look for best prices while selecting best day care for your child. The best day care centers are ones which have following features and services to offer.
Trained Montessori Teachers: Always check if the day care deploys trained teachers to supervise children in day care. The children should not be at mercy of mere housekeeping maids. Good trained teachers will ensure fostering good manners and habits amongst children. Trained teachers facilitates caring and stimulating environment.
Safety: This is one of the important criteria while selecting best day care for your child so as child remains ain safe environment.
Staff Children Ratio: The day care should not be cluttered with children. Your child needs space to grow. Ideally there should one trained staff against three or for child. Do not select a day care with low number of staff.
Library: The day care should have story books, puzzles and interesting games to keep children engaged in fun learning. Children should remain active during their stay in day care.
Gym: Day care should have gym and mats to allow children to exercise, fun play and children yoga so as children engage in healthy physical activities.
Access to Doctors: Day care should have an easy access to doctors to take care of any medical emergencies.
Music System: Day care should have good music system to allow children to move and dance and have fun.
CCTV: Day care should always have CCTV for security reasons.
Trained care takers: Children will be mostly in custody of care takers. They make children eat and go to toilet. Well mannered trained care takers are important for children's development.
Hygiene: Day care centers should be clean and very hygiene so as children do not get any infections. Toys, books and all resources which children touches should be very clean.
Day Care with School: It will be a great advantage if you get your child admitted to day car which also has a school. Child's learning is always better in day care which also has school as you mostly have good teachers and resources then.
Infrastucture: Day should have good infra structure where children can play and rest. Also should microwave , refrigerator, induction, water dispenser.
Curriculum: Parents should also check the plan and curriculam of day care center so the child spends quality time in the day care. Day care without proper time table and schedule is a strict no.
After School Day Care running for over 12 years in one of the best day care center in Kolkata located in Moore Avenue and Behala Arcadia with trained teachers and staff. Children love the friendly and caring environment.The school has well planned program to engage children in fun learning and development. Good news is that all day care students get free summer camp. For details do visit the school.
Our website – www.afterschools.co.in
Mobile Number – 9836289033