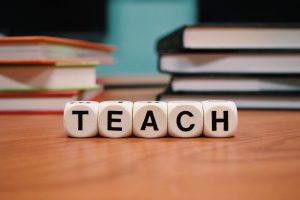 Why Teaching is  the best job.
Teaching as a career  provides challenges, excitement working with children,  and a chance to encourage and support children  to achieve their goals. The teaching job is an opportunity for both fresher's and working woman who had to take a break and wishes to come back in job market as second innings. The teaching job has flexibility of time . House wives too can look into teaching as option who can devote  only half a day due to domestic household obligations.
7 reasons why teaching can be so fun
1.

     
Teacher's responsibility is more than parents as child spends early years learning values.
2.

     
If you love kids spending time with children can never be taken as a job.  The innocence of children brings smile and keeps you feeling young always.
3.

     
As a teacher you make a big difference in life of children. Your knowledge and wisdom are taken by   children as moment of truth. For many it becomes life long lesson.
4.

     
As a teacher you become role model for so many. Both children and parents look for your advice and guidance. You earn respect and cherish it for life time.
5.

     
As a teacher you are also learning new skills and come across new challenges every day. Every day is so different .
6.

     
The excitement of children brings thrill to  the life. It  makes your day. As a teacher you become life and soul of the class room.
7.

     
Teaching becomes life and much beyond the job with holidays.